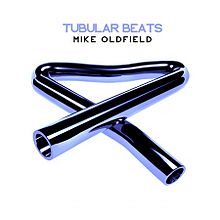 Was macht eigentlich Mike Oldfield? Seit seinem klassischen Werk "Music of the Spheres" (2008) hat man nicht mehr sehr viel von diesem genialen Musiker gehört.
Letztes Jahr hatte er dann aber an den olympischen Spielen in London einen grossen Auftritt. Das scheint ihn ziemlich beflügelt zu haben.
Im Jahre 2013 kommt er wieder mit Vollgas zurück. Den Anfang macht er mit dem Remix-Album "Tubular Beats", einer Kollaboration mit Torsten Stenzel vom deutschen Electronic Music Duo "York". Später im Jahr soll dann noch ein neues Rockalbum folgen.
"Tubular Beats" wird eingefleischte Oldfield-Guitaren-Fans wohl eher "grausen", dominiert doch eindeutig der Electro-und Trance-Style. Die Mixe sind jedoch sorgfältig gemacht, die Tracks wurden zusammen mit Originalmaterial von Grund auf neu erstellt. Besonders gut gelungen find ich die Stücke "Ommadown", "Far above the cloud" und "Let there be light".
Mich persönlich freut es, wieder mehr von Mike Oldfield zu hören, begleitet mich dessen Sound doch bereits schon dreissig Jahre durch mein beschauliches Leben.