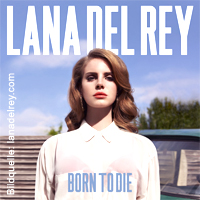 Jetzt noch einen Blogbeitrag über das Album "Born to Die" von Lana Del Rey zu schreiben, ist eigentlich kalter Kaffee. Jeder kennt's. Als ich vor ein paar Wochen bei iTunes kurz reinhörte, dachte ich allerdings zuerst: "Die kann ja gar nicht richtig singen!"
Da hab ich aber anfangs ziemlich schlecht hingehört. Mittlerweile gefällt mir nämlich ausnahmslos jedes Lied von "Born to Die". Das passiert mir selten. Aber die Melodien lassen mich nicht mehr los. Warum das so ist? Ich habe lange darüber nachgedacht und bin zu folgendem Schluss gekommen:
Die Songs erinnern mich an einen schwermütigen Sommer. Genauer noch: An den allerletzten Sommer, bevor im Dezember 2012 die Welt untergeht. Man wird mit Freunden unterwegs sein, geniesst noch einmal die Wärme, rekapituliert melancholisch das bisherige Leben und freut sich schon auf den Herbst. Selbst wenn auch dieser für uns der letzte seiner Art sein wird.
Es wird eine intensive Zeit werden und man fragt sich, warum hat man das Leben nicht schon früher so genossen?
P.S. Hmm… ob das alles jetzt als ein Kompliment für diese Musik aufgefasst werden kann, sei mal dahingestellt… ;-)